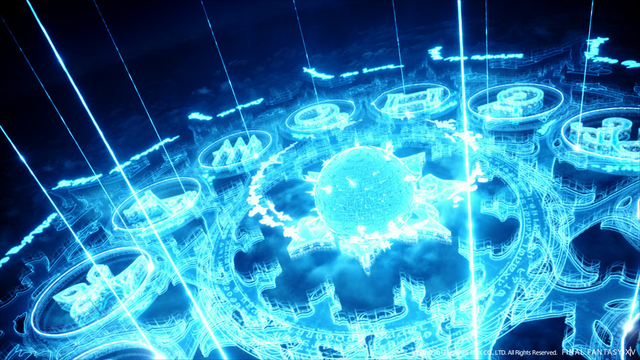 In the Days Past...
During days of the Sixth Astral Era, there existed an organization called the "Path of the Twelve" based in Ul'dah who were dedicated to protecting and supporting those who have been touched by the power of the Echo. It was believed that this special ability is a gift granted by the Mother Crystal, Hydaelyn, to help bring peace to the people of Eorzea.
With the commotion of a Seventh Umbral Era that was slowly, but surely approaching, Raltz Waltz along with his two cousins, Leafeon Glaceon and Espeon Umbreon, joined the Path of the Twelve in the hopes of wanting to prevent such a catastrophe from happening. However, while three of them worked well together as one, they each had their own ideologies on how things should be done. This eventually brought a dispute that split their group of One into Three, each one leaving to pursue their own way of bringing peace to Eorzea.
No sooner after the Three have parted ways, the day of the foreseen Calamity eventually came to fruition that herald a devastation more chaotic than anyone could have imagined. It was then, amidst the aftermath of it all, that Raltz and his cousins decided to set aside their past difference, mended the bonds of friendship that they once shared and agreed to work together again in the efforts to bring forth Eorzea's salvation.
And so, Three became One once again and the Aeons of the Twelve [A-XII] organization was formed. Raltz Waltz took up the mantle of Administrator with the guidance and support of his two cousins in jointed leadership. Created and founded by the three of them, the Aeons of the Twelve we become an organization that is welcomed to people from all walks of life and a place that provides succor for all those throughout the realms of Hydaelyn.
In the Present Day…
Five years after the day of the Calamity, the A-XII organization has since grown into a business that specializes in the fields of Information, Exploration, and Trade. The organization has opened a lodging and boarding establishment in La Noscea that acts as their Eorzean headquarters called the Twelve's Tavern. It is located at the Mist - Ward 5, Plot 11.
Organization Outline
Tier 1 - Company Offices || Executive Rank
Administrator - Administration Office
Pearl Operatem - Clerical Office
Jade Consulate - Legality Office

Tier 2 - Company Divisions || Director Rank
Intel Solarium - Intelligence Division (Information)
Gambit Lunarium - Tactical Division (Exploration)
Jewel Cosmosium - Financial Division (Trade)

Tier 3 - Company Houses || Partner Rank
Moogle Hall - The Seekers
Tonberry Palace - The Keepers
Chocobo Castle - The Collectors
Twilight Ark - The Protectors
Aurora Tower - The Guardians
Celestial Den - The Watchers

Tier 4 - New Members || Associate Rank
Associate(s) - New Members/Players