New Linkshells
Got a RP linkshell you want to advertise here? No problem! This visual guide will walk you through the process.
First, you'll want to navigate to the Linkshell Hall section of the forums. Once there, click on the "Add Linkshell" button exactly as if you're creating a new thread.
Here, you'll be presented with a screen not too dissimilar from the normal thread/post creation screen. The major difference you'll notice will be the four "tabs" at the top of the text editor. You'll see "Main Page," "Basic Info," "Custom Tabs," and "Additional Settings." See the illustrations below with the red help text.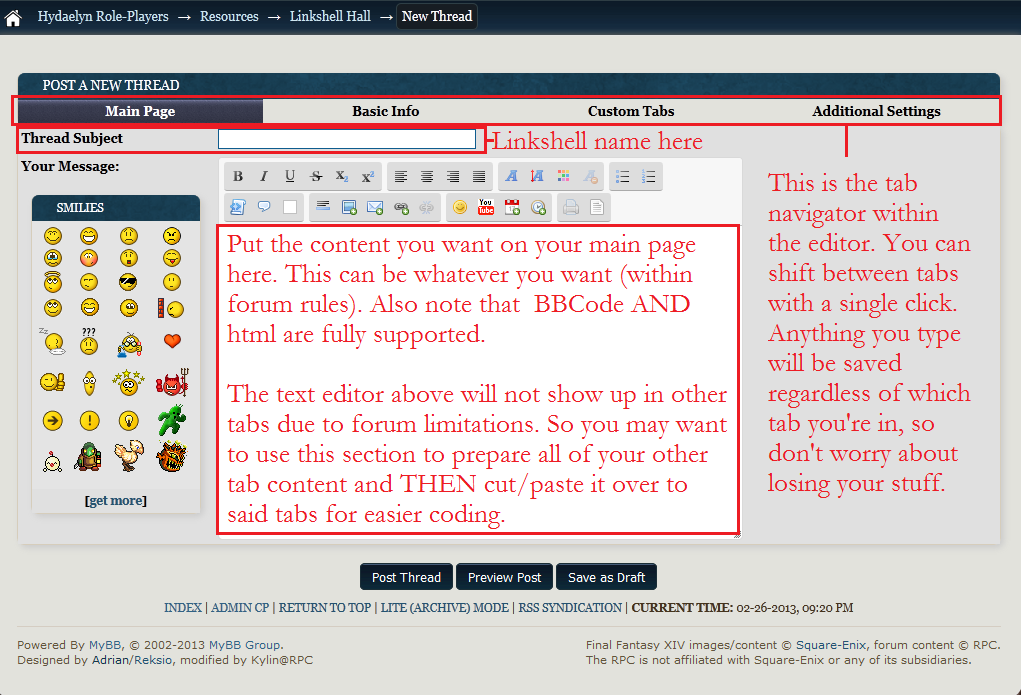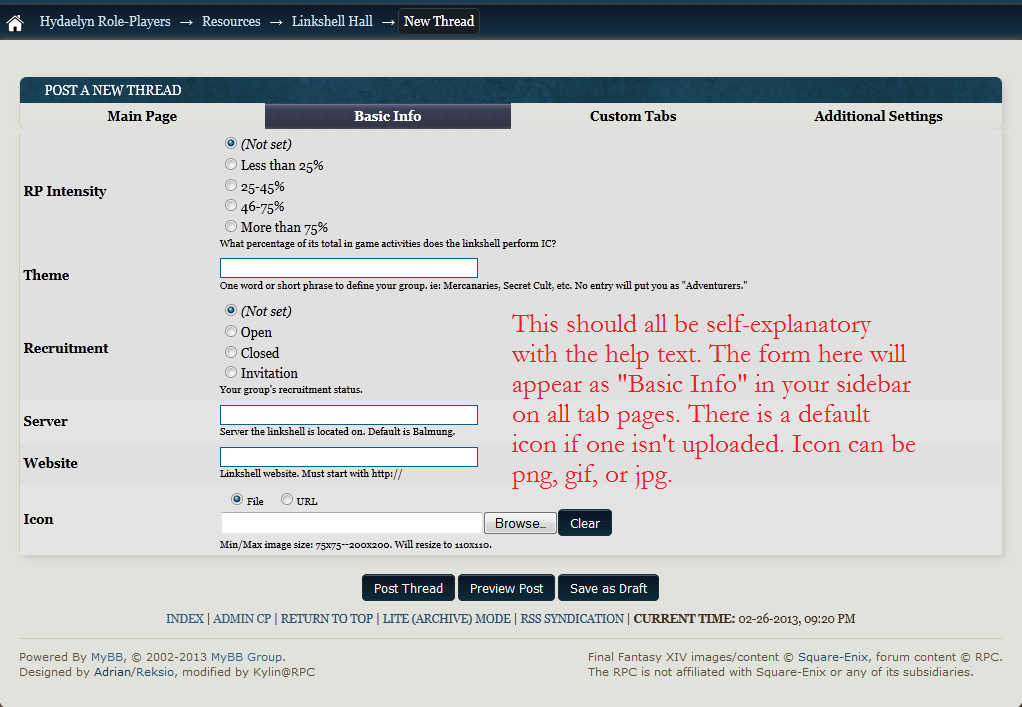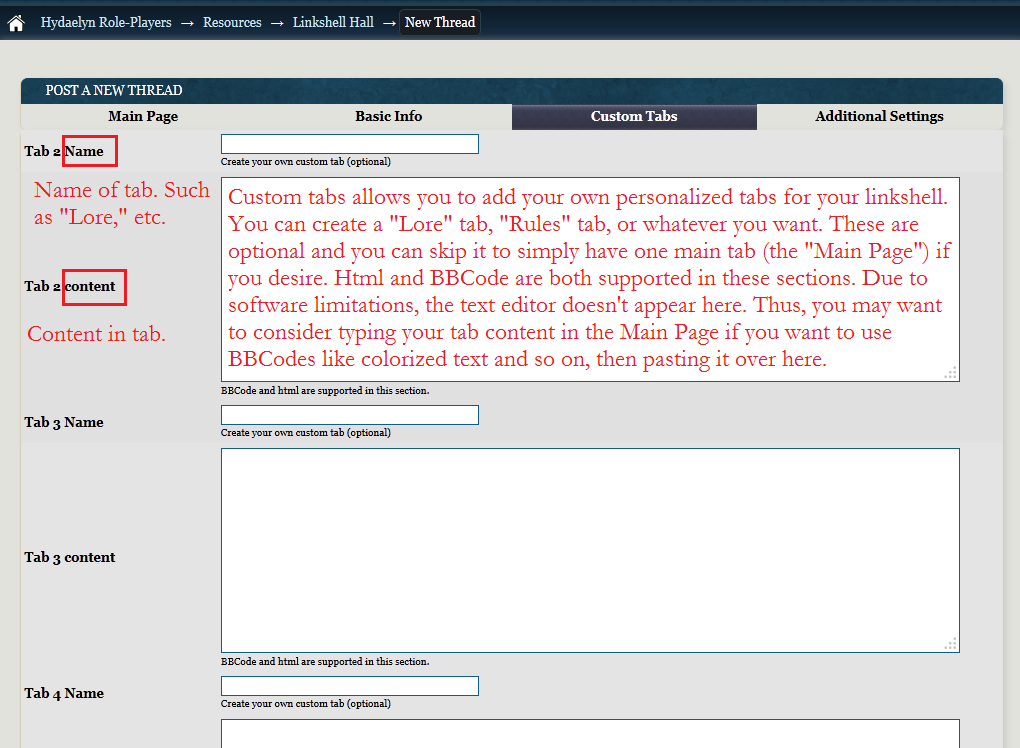 Note that a lot of the information is optional and can be left blank. If you only wish to have one tab (the main page), that's fine. The same goes with the form. A lot of that isn't required, though there are some defaults if you leave them blank. The more information you provide and the more appealing the layout is, the easier it'll be to grab attention of potential new members.
When you've finished putting in all your info, simply submit it and it will show up in the linkshell listing. You can go back and edit it all at any time. See below for a sample RP linkshell!