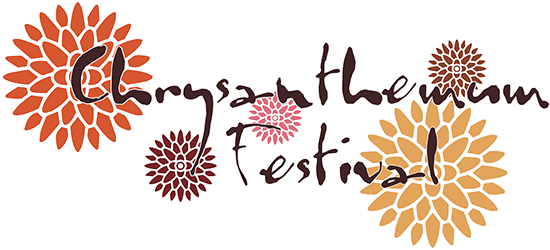 Presented by
Genko Chaya & Khokanchin Mercantile
[map of festivities]
Bentbranch Meadows, Central Shroud
25th Sun of Nald'thal (10/25), 7 PM (EST)
Also known as the Hungry Ghost festival in some of the villages of Yanxia, this time of year is one to be wary of hungry and wandering spirits who have been forgotten in tributes or died in anguish. It is said that at a certain time each year the realm of the hungry ghosts opens briefly and they are free to roam our world where they seek food, drink and entertainment.

S

acred Altar
An altar will be placed where food and drink may be placed as offerings. Festival goers may also offer paper money and paper objects depicting real life luxuries and goods – such as paper houses – to burn to send to the afterlife for any ancestors to enjoy. Incense may also be lit for prayers of prosperity. Diviners or priests will be stationed around the altar to give advice on questions of the unknown as well as help you send your offerings with prayer.
Chrysanthemum Festival Priests & Diviners
Tendou no Osunagashi, Trained Doman Priestess
Chae-Rin, Shaman-Priestess of Shenlang
Sunsgerel, Udgan of the Monsaran
Nobuaux Zantou, Hingan Onmoyji
E

ntertainment and Apparel
To protect festival-goers from the mischief of wandering and hungry spirits, they are urged to wear a mask to confuse spirits or to wear a chrysanthemum, the flower of purity. Entertainment will be available to provide amusement for all, as well as provide distraction to the spirits, keeping their greed and jealousy of the living at bay.
Chrysanthemum Festival Entertainment
Kasumi Gakunin
(Traditional Eastern Folk)
Lady Hiensou
(Doman Musician and Performer)
M

erchant Stalls
Chrysanthemum wine, food to enjoy as well as to offer to the dead, and any other festive treats and trinkets may be sold to add to the celebrations and ceremony.
Chrysanthemum Festival Vendors

Midnight Pearl - Trinkets and Treasures
Golden Fox Trade House - Eastern Luxuries and Festival Goods (joss/hell money, masks, Eastern papercraft)
K

yudo – Competition and Ceremony
The art of the bow is important to spiritual and moral growth. It is the goal of kyudo to reach the state of shin-zen-bi, or "truth-goodness-beauty" which roughly translates to "when archers shoot correctly (truthfully) with a virtuous attitude towards all persons and all things which relate to kyudo (goodness), beautiful shooting is realized naturally." Many kyudo practitioners believe that competition, examination and any opportunity that places the archer in an uncompromising situation is important to fostering this growth.
Competitors will use sacred birch longbows provided by Khokanchin Mercantile. It is said the plucking of the sacred bow's strings alone will help dispel evil, but it is also said that the sound of the arrow hitting its target transmits the courage of the archer to the audience, protecting them. The archer that shoots their target the truest will be awarded the title of High Priest of the Festival and given a crown dyed in the auspicious colors of red and gold to mark their achievement.
Second place and their place will respectively get to choose from offerings of auspicious animal companions: A road sparrow whose tune is so pure it is said to bring good luck to the owner, or a cat, affectionately called
Momiji
, with a rare pattern on its coat shaped like maple leaves, a symbol of elegance and beauty.
E

nd of Ceremony
At the end of the evening, lanterns are lit and sent out on the water or up in the air to guide the wandering spirits back to their realm. Legend states that when the light goes out, the spirit has found their way home.
(Players are welcome to use their sun minion to indicate lantern-lighting.)

S

EEKING
All volunteers are able to volunteer for more than one thing if you think you can manage it - you can entertain, vendor, act as a priest

and

compete if you are able (or any combination of roles).  So don't hesitate to sign up for more than one thing if you feel you can and want to
!
D

iviners & Priests
– Scryers, palm or card readers, or priests - any who can be present to help make sense of the unknown are wanted. Diviners/priests will be stationed around the altar and help people send their offerings with prayer and/or give curious festival-goers a reading. Those with the ability may offer to read their fortune or scry messages, whatever skills you may have. If you are simply just a devout person who wishes to offer assistance with sending prayers and advice, this is perfectly acceptable too!
E

ntertainment
– Singers, Dancers, Performers.  All entertainment will float around the event, entertaining the festival-goers.  We will not be requiring performers to come prepared with an act to fill in any sort of 'time slot.'  However, we can make arrangements if you desire to put on a scheduled performance, just be sure to ask and let us know!
M

erchant Stalls
– Want to offer sacred chrysanthemum wine or chrysanthemums for wearing? Food and drink for the altar or festival goers? Or paper offerings? Or perhaps you have other trinkets and baubles to sell? We would love to have you at the festival to provide these interactions for folks!
All volunteers may, of course, take breaks to enjoy the festival yourself.
If you're interested in offering something to the event, please contact either
Kuzhuk Anchin
(Discord: Wemrys#7268)
or
Llinos Silvernail
(Discord: Llinos#2108)
.
K

YUDO RULES & SIGN UPS
Competitors will compete in groups of five until we have one winner from each group. One group will compete after the other. In each group, the DM will call out a number and the competitors will roll a number that either meets or exceeds the number called out to gain a point. In the event ALL competitors fail to meet or exceed the number, the highest roll of the bunch wins the point. There will be three rounds (or more if a tie breaker is needed, but
only
the tying parties will compete), after which the winner is the one with the most points.
The three finalists will compete by having a single roll off and the winning order is decided by who has the highest roll, the second highest roll and the third highest roll.
First place will be awarded a
Taoist Cap
of red and gold (original color) to wear throughout the festival if they desire. Second place will get their choice between a
Road Sparrow
minion or a
Fat Cat
(each with their own flavor of how auspicious they are). Third place will take what's left.
Please post in the topic or contact
Llinos Silvernail or Kuzhuk Anchin
if you desire to compete. Once all spots are filled we will close sign ups.
Dylan Thorne
Chae-Rin
Obsidian
O'piqoi Tenbe
Garret Khard
Akemi Yuzuka
Keiho Jizutsu
Harai Jhune
Aisha Nejem
Seye Qhesu
Ellmida Westrose
Kitsuno Ishida
Yui Kato
Tuyaa Dataq
Nobuaux Zantou
Aysa Farland