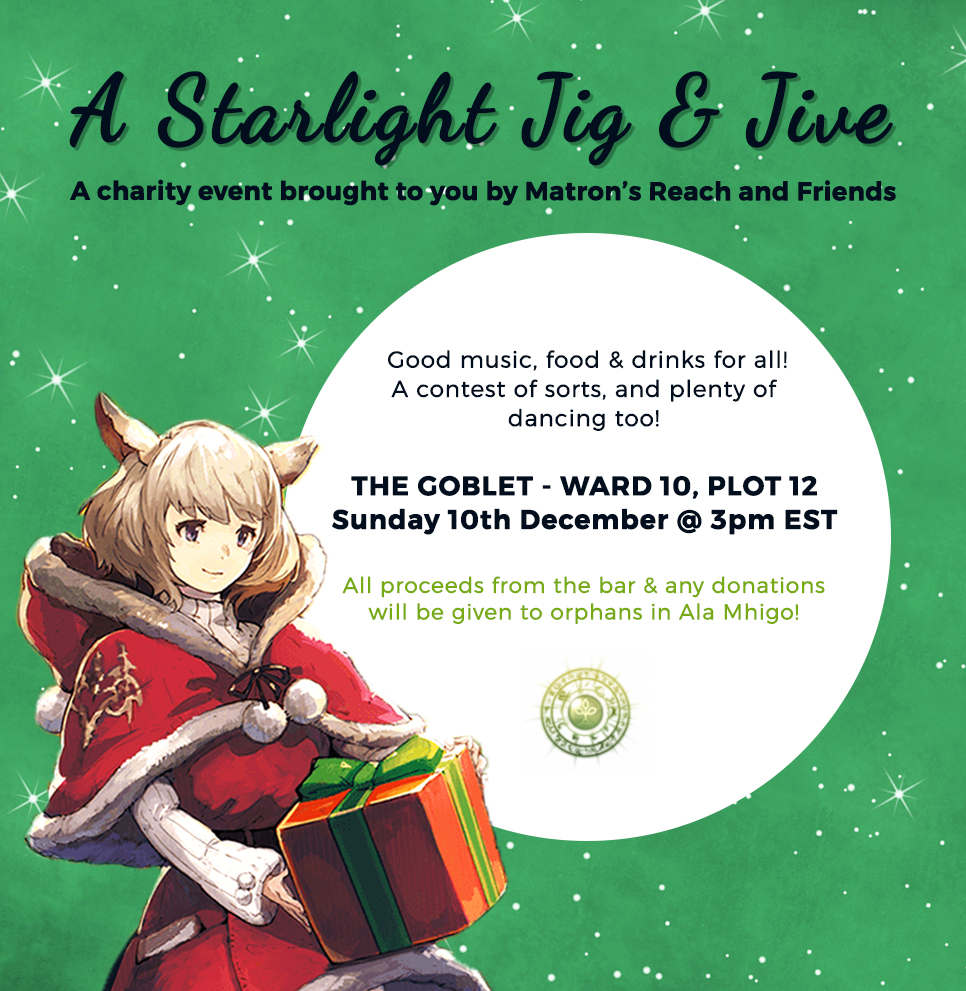 A fun and festive event is coming to your way very soon! On
S
unday 10th December at 3pm EST (8pm GMT)
, Matron's Reach and Friends will be hosting
A Starlight Jig & Jive~!
You'll be able to find us on
Balmung
, in the
Goblet at Ward 10, Plot 12
. There will be a raffle you can enter in character to win some very lovely furniture and clothing items, a live performance of some sort that everyone will be able to get down and dance to, and much, much more!
This is a Starlight Celebration with the purpose of doing good for the less fortunate! The more that is spent on drinks or if anyone is kind enough to donate, the more gil can be donated to children in need in the war-torn country of Ala Mhigo. Let's give those kids a good Starlight to remember! 
(Note: Gil purchases and donations are purely IC, no IG currency is to be exchanged!) 
We hope to see many of you there, please stay tuned for more information to come! Thank you for reading!