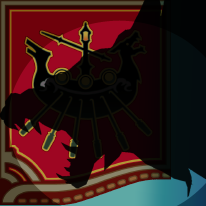 Quote:

"The dogs of the sea are not always free."
  A brand new and flourishing RP concept inspired from the several popular series, a linkshell open to pirates, the rogues that keep the pirates in line, and the zealots that hunt the pirates.
You may be interested if you are part of the below criteria:
Pirates with crews.
Pirates without crews.
Rogues that RP as part of the Rogues' Guild of Limsa Lominsa.
Pirate hunters that need bring in pirates that break the code.
Friends of any of the above.
You wish to be involved with any of the above.

You may not be interested if:
This linkshell will purely be OOC! Here you can connect and discuss ideas with other people (like rivalries, or nemeses!), gush about some heart wrenching RP you just had involving the people in the LS.
---
People to contact OOC in-game or tumblr:
Quote:Important Links:
[ Tumblr ]

Goals:
     The Linkshell has a goal to create an extremely inclusive environment for people that put in the time, the effort, as well as create a healthy environment for everyone involved. To help do so, these are some of the things you will see in the coming days
Character profile template (they will all be hosted on the tumblr)
Simple crew sigils and possible banners upon request
Monthly to weekly events including bar crawls, free for all brawls, and marks to fulfill on NPCs or OCs.