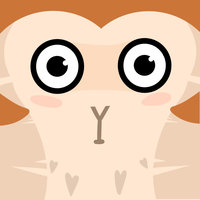 About This Club
Do you enjoy adventures, which put an emphasis on the long-term consequences of one's actions and personal character development? We got it! Are you a vigilante in search of like-minded people or you simply don't like petty criminals running around freely? Then Paissa might be just the place you are looking for! Are you a righteous knight of justice? A criminal looking for an easy way to get rid of your rivals...? Or perhaps someone of questionable morals willing to manipulate the group of naive do-gooders into doing your bidding? Earn the trust of our people, join the inner circle and see what happens! But remember: all actions have consequences!
---
Theme
Adventure/Bar/Vigilante
What's new in this club

Hi there, I am called Midnight Cookie IG, I would love to join you guys Mateus but EU

Are you interested in joining the Lazy Paissa as one of our members? You do not need to join our in-game FC if you don't want to! We mostly rely on our CWLS and Discord to update our members on upcoming events and maintain engagement If you'd like to join our adventures, please reply to this thread or contact me via a private message!

Interested in checking out what Paissa is all about? Join us for a night of RP on Sundays, around 7 PM GMT! More info can be found on our carrd!