See any previously uploaded images that aren't associated with your account? Please report the image or notify our staff in Requests and Feedback with a link to the image[s] and we can get them re-assigned to you!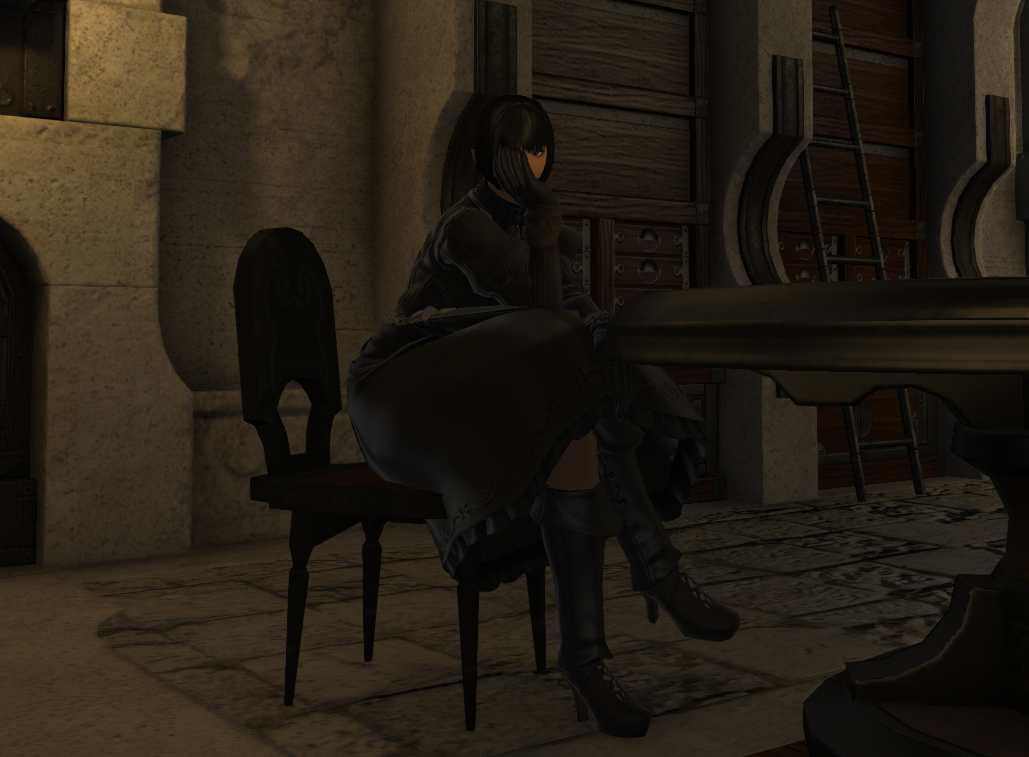 Born and raised in the 'docklands' of La Noscea Vanta spent much of her youth bouncing between Aleport and Moraby Docks which granted her considerably exposure to various cultures and goods. 
Born to an Elezen mother and Hyur father, who are practicing morticians, Vanta grew up in a house that was also a registered funeral home. Such an environment had an obvious effect on her development, though not necessarily a negative one.
Her childhood friendship with a Hyur who often worked with her parents lab animals and had to bury them when they died further coloured Vanta's view of the world. She became fascinated with insect life, various vermin and the study of physical decay. She was able to ply some of this interest in the later as she studied to become an alchemist and arcanist. 
Like many she lost much during and after The Calamity. Loved ones, friendships and what little respect she had for some of the city state leadership. Despite her seemingly callous personality and outlook she has great respect for life, she just doesn't recoil from the realities of death.